Arylia Gallery Builder – PHP7 Version available for upgrade. You need a license for Arylia 3 from Arylia.com
The new Arylia version includes an improved batching facility.
Unofficial peer-to-peer support for Arylia at Lemmecheck.info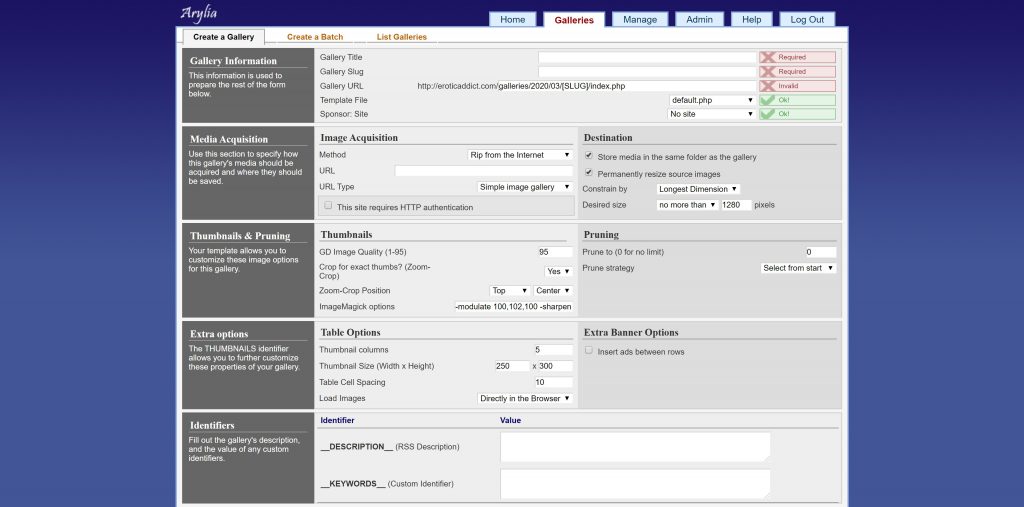 See more Adult Webmaster Tools at Adult List
What is Arylia?
Arylia Gallery Builder is a full-featured picture and video gallery creation tool.
Many webmasters build their galleries by hand. They visit a sponsor's website, download a bunch of images, pick 12 of them, create thumbnails of all 12 by hand, place each thumbnail in their gallery template, link them to full-size pages containing each image, add banners, check linkcodes… etcetera. This process can take an hour per gallery, or longer!
Arylia does all of this for you in about 30 seconds, so you can get back to more important things. How much is your time worth to you?